Commission Work
Looking for a special gift for yourself or someone else? Consider commissioning an original magazine collage! I love collaborating with clients to create something unique and personal. Prices start at $300. If interested, contact me here.
This 14x18 inch collage was commissioned by the Chesapeake Bay Foundation in Annapolis, MD, to be used as the artwork for the 30th anniversary of their "CLEAN THE BAY DAY" event in Virginia on June 2, 2018. They requested oysters, red beard sponge, and a pearl. The pearl is to signify that this is the 30th anniversary.
This 16x20 inch collage was commissioned by 4 siblings as a 50th wedding anniversary present for their parents. This is the church they were married in back in 1967 in the Philippines. I found source photos and old postcards online to help guide my sketch. Hidden in the collage is a photo of the couple on their wedding day, along with 10+ other items that have special meaning for them. This was an incredibly enjoyable, rewarding, and memorable experience for me. I feel honored to have been trusted with creating this special gift for this kind family.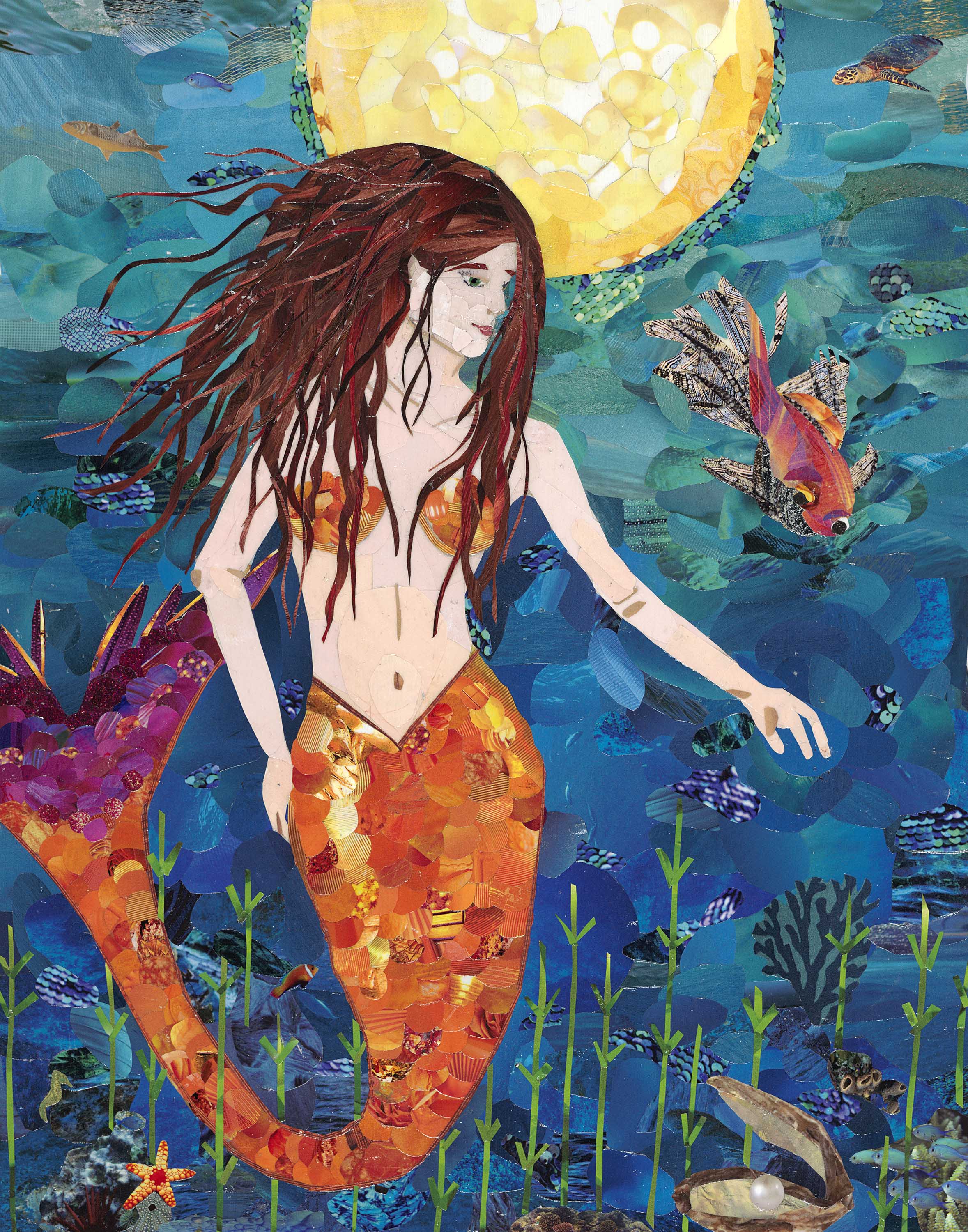 This 11x14 inch collage was commissioned by a client in Mississippi who loves mermaids! I sent her several google images of various mermaids to get a sense of the style and pose she wanted. Next I created a sketch and came up with a color palette for her approval. From there, she trusted me to create her special mermaid!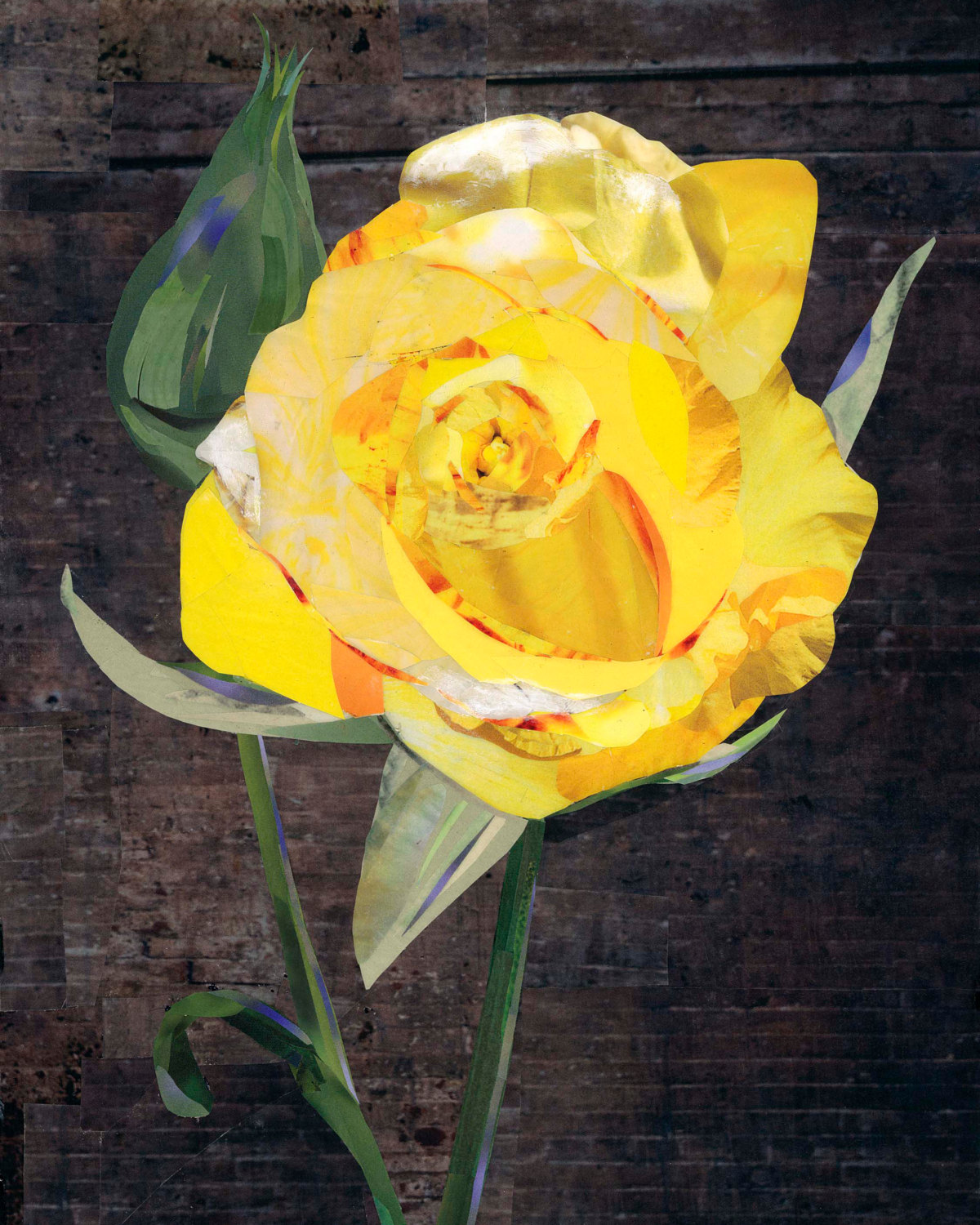 This 9x12 inch collage was created for a gentleman as a special gift to his father. His father had recently lost his wife, whose favorite flower was a yellow rose. I decided to give this piece a dark background so that the rose would really pop.
This 9x12 inch collage was created for a woman as a special Christmas gift for her husband who served on this US Navy submarine. The American flag is about the size of a quarter and is made up from extremely tiny individual bits cut from magazines.